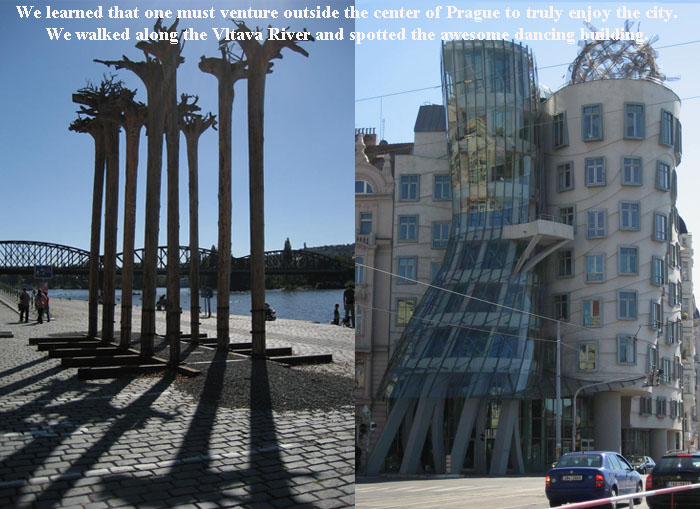 The outskirts of Prague were much less crowded and one could better appreciate the architecture. We started noticing all the crazy detail on buildings. Ornate doors and windows and frescos and mosaics. Beautiful.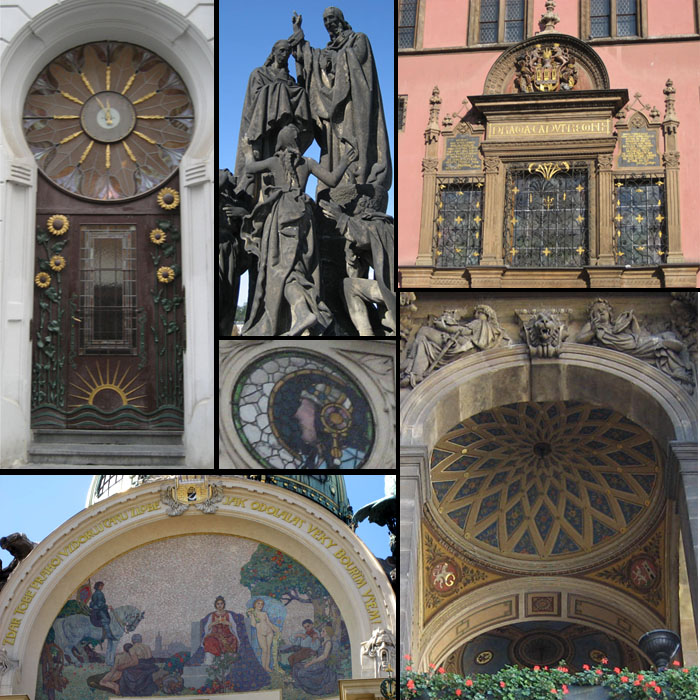 The restaurants were now much cheaper as well. We tried kangaroo meat at an Australian pub and Phil wolfed down half of a duck carcass at an authentic Czech resto. We knew it was authentic because the wait staff didn't speak English. Ordering consisted of pointing and nodding.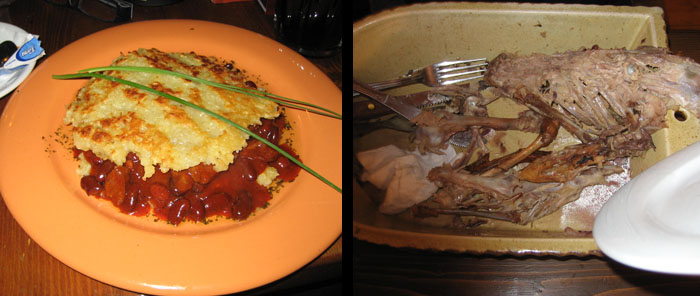 Vysehrad Castle is the second castle in Prague, though it was built first, in the 10th century. It contains a large park, a cathedral and a cemetery that was just beautiful. It was meticulously maintained and included some of the most unique gravestones I've ever seen. The bells chimed a haunting tune while we perused the graveyard.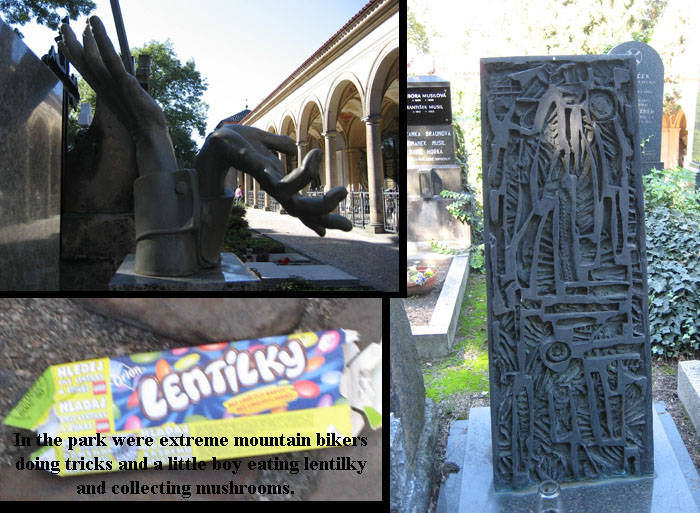 Not over yet… stay tuned.
«First
‹Previous
—
Next›
Latest»
No comments
No Comments
Leave a comment