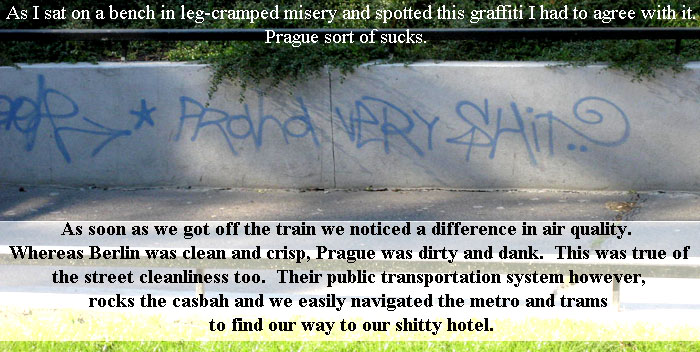 Again, we couldn't help but compare Prague to Berlin. While the hotel in Berlin was lovely, the one in Prague was rather gross. It was kind of grimy and decorated rather depressingly. The bathroom was ok though, except for some reason you had to climb into the strangely high bathtub, and the soap holder had no holes so it filled with water and the soap got rank. We asked for more soap but nope, no deal. We chose this hotel partially because it had a breakfast included but we shouldn't have bothered. The breakfast was a joke. It was so bad it was actually amusing. Every day we surveyed the progress of the rotting apple bowl. These apples were literally decaying before our eyes.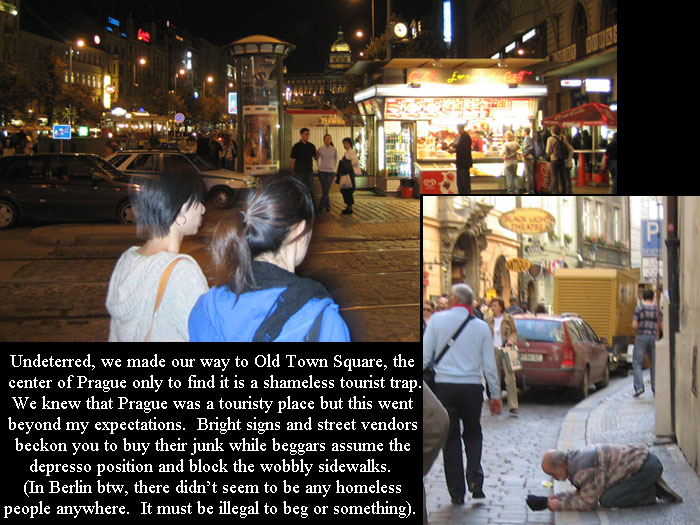 There were throngs of tourists everywhere and we were hard pressed to spot a local, unless of course they were poking out of a shop trying to pressure us into buying something. If we tilted our heads skyward though we could see past the tourists and spot the lovely, old architecture.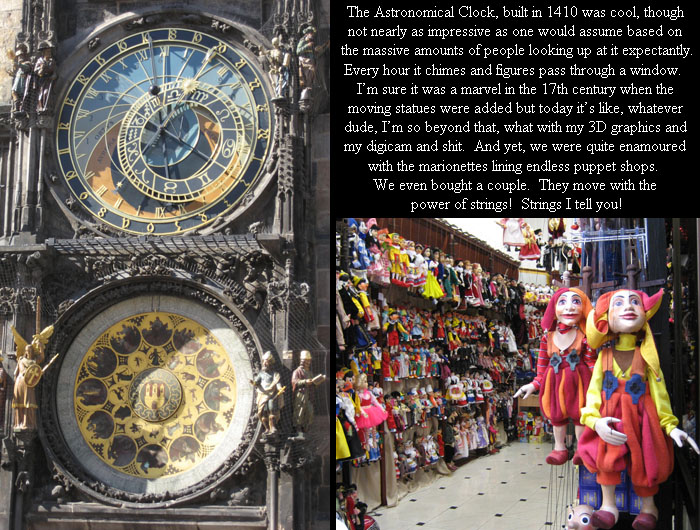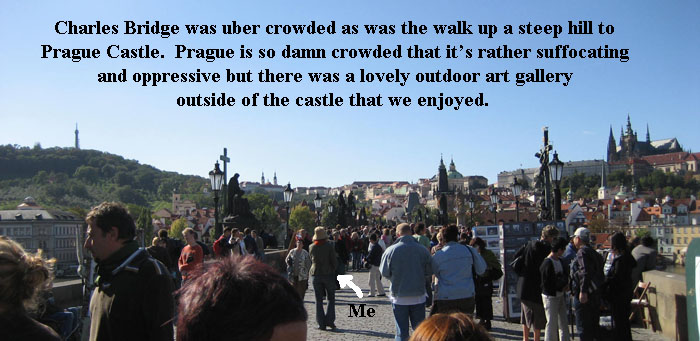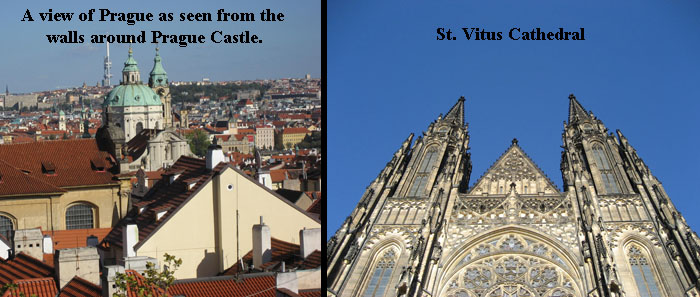 The first two restaurants we tried out were crap and thus began my ongoing resentment towards hidden fees. I already knew that we'd have to pay to use public washrooms, and we'd have to pay for water but in these restaurants we even had to pay extra to eat the bread. There was even an extra fee to use the condiments! Pay for ketchup? Screw you Prague!
More to come.
«First
‹Previous
—
Next›
Latest»
1 comment
1 Comment so far
Leave a comment